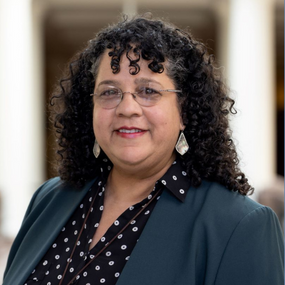 Hope is a graduate of the Harvard Graduate School of Education, having completed the Art of Leadership Program in 2017. She also holds the honor of being a graduate of distinction in the RELAY GSE Principal Supervision Cohort in 2019.  Her educational journey began in New York City where she was a cast member on the popular PBS television series, 3-2-1 Contact, a science educational television show produced by the Children's Television Workshop. She earned her Bachelor of Arts degree from New York University.  Hope lives in Austin, Texas with her two French Bulldogs and 'best cat ever' Boots.
Hope Astor
SLHA Advisor
Ms. Hope Astor brings extensive expertise to SLHA Advisory Services with a dynamic 25-year career in education. Her diverse roles as Curriculum Director, K-5 Principal, Instructional Coach, and K-12 Classroom Teacher provide her with a comprehensive understanding of the educational landscape. In the past year, she has contributed to the field as a Project Facilitator for the TEA Strong Foundations Planning Grant, showcasing her commitment to positive change in Texas education. At SLHA, she channels her passion for curriculum development, school leadership, and instructional coaching to make a meaningful impact on educational practices.
Since 2021, Ms. Astor has actively supported schools, including charter schools and Independent School Districts (ISDs) across Texas. Trained in evidence-based coaching for instructional best practices, school improvement, and teacher/administrator growth, she eagerly anticipates bringing these valuable skills to SLHA Advisory Services. Ms. Astor's practical experiences resonate with SLHA's mission, highlighting her commitment to enhancing educational practices at all levels.
Specializing in: Strong Foundations, Project Management and Instructional Coaching