SLHA, LLP, a 20+ lawyer law firm voted as a "best place to work" in 2021 is seeking candidates to join the Firm.
Public Finance Associate/Sr. Associate/Lateral Partner – Learn more
Real Estate Associate – Learn more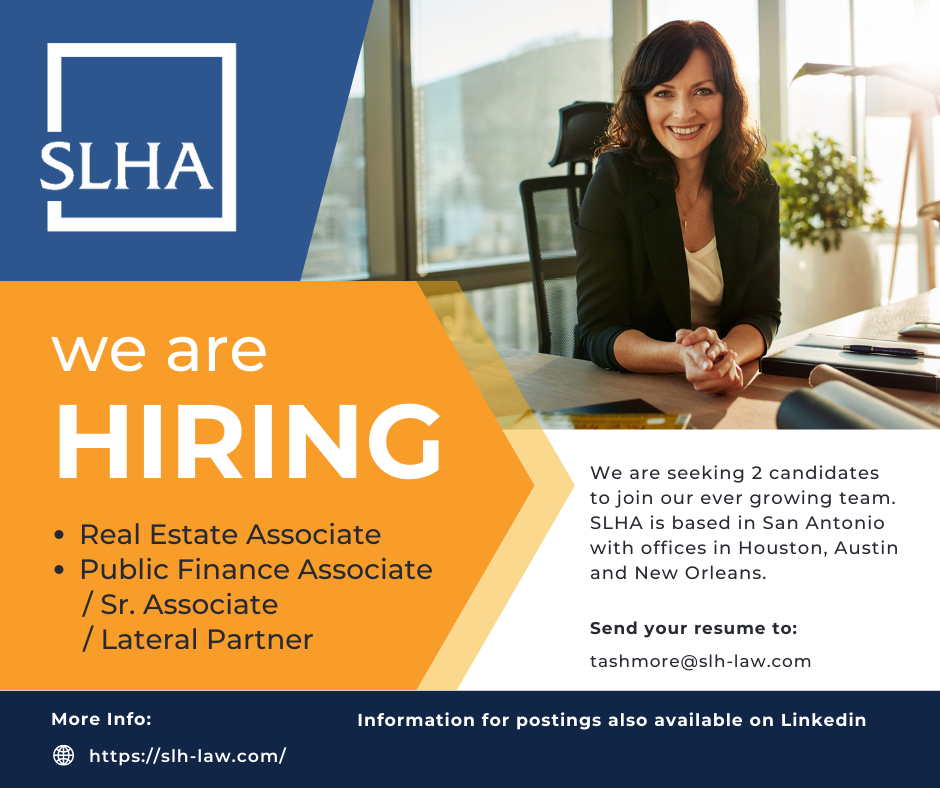 – Career advancement
– Opportunity for commissions and bonuses
– Professional development
– Friendly atmosphere and company outings
Schulman, Lopez, Hoffer & Adelstein is based in San Antonio with offices in Houston, Austin and New Orleans.